Every single day cats in Kyiv are fighting with destiny, with starvation, with human severity. Every single day may bring more and more pain and suffering. However, it usually brings it. Little strangers with lots of painful damages are unable to take care of themselves. But we can look after them.
Who we are?
We are a non-profit adoption center located in Kyiv, Ukraine.
What are we focusing on?
The main priority for us – to treat and adopt cats rescued from the streets in critical condition.
Why are we here?
It is hard work – to save a life. It takes a lot of time, energy and money. Especially money. Our top goal is to save all the cats in a sad plight, give them a chance at least.
The last ones are:
Bonifatius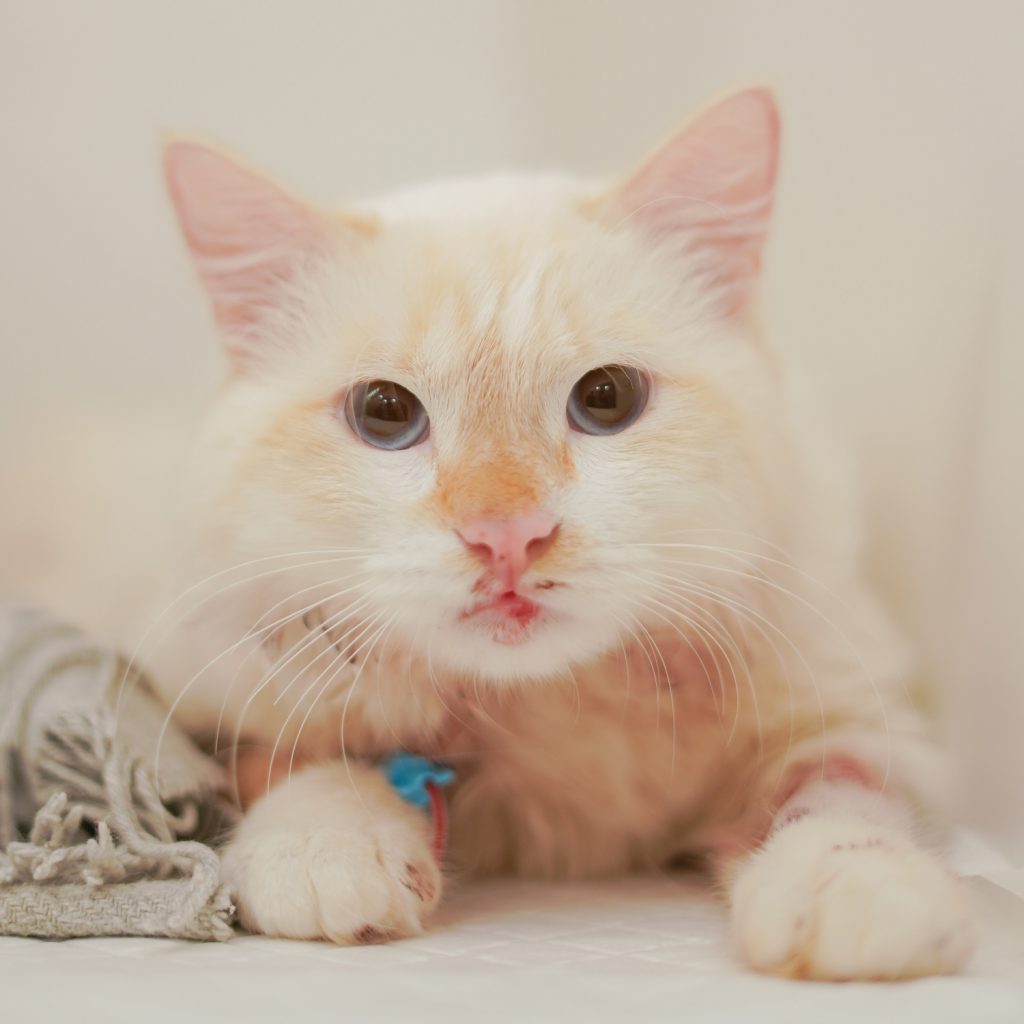 A mature cat who was found on the street after falling down from the window. It brought to him closed craniocerebral injury, femur fracture, mandibular fracture and carpus trauma.
Tosha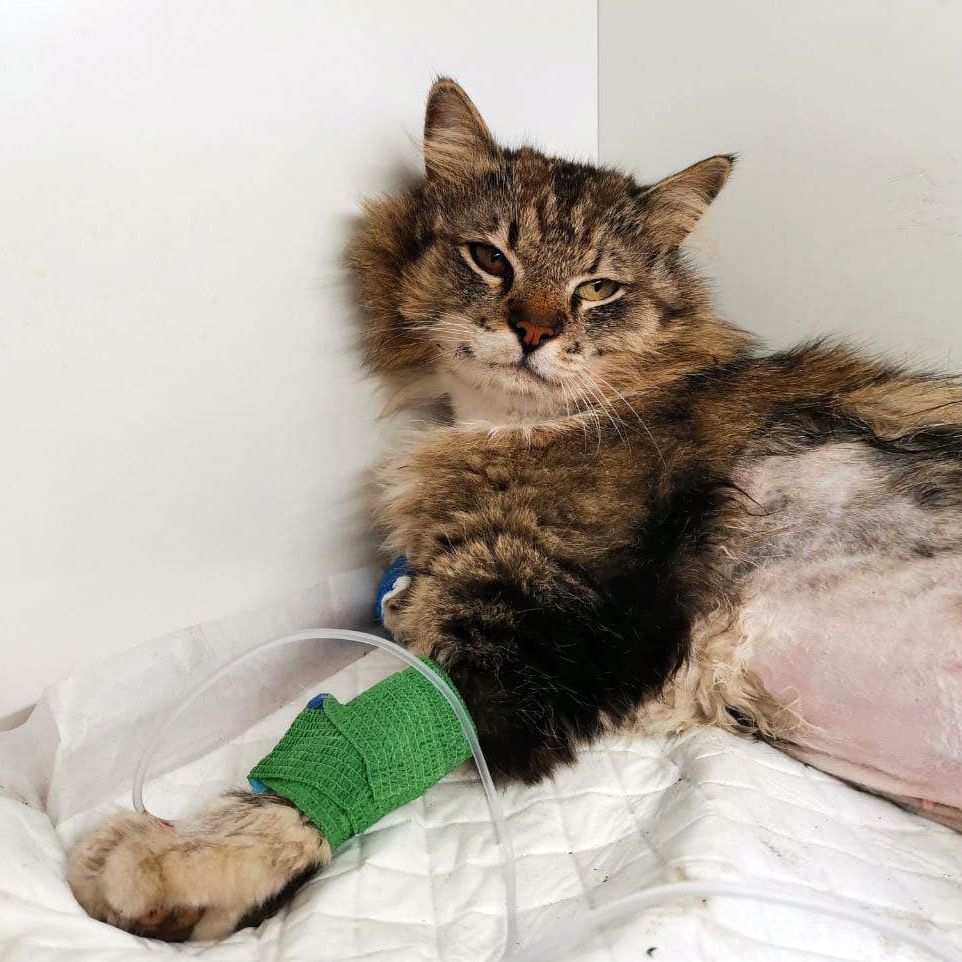 A mature cat who was shooted 3 times by a stranger. Tosha is paralyzed from the waist down, has a bullet right into the spinal column and is waiting for a surgery.
Lily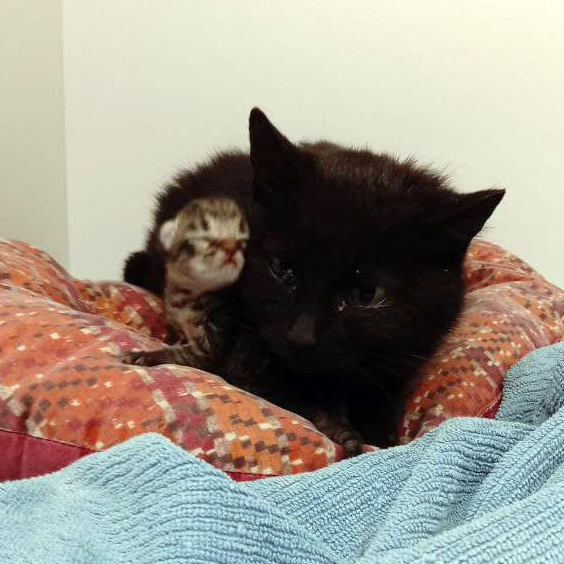 A tiny cat lady who was pregnant and gave birth to kitty Lulu. Lili has a serious adnexitis. Previous family has not sterilized Lili and refused her after the pregnancy.
Klarissa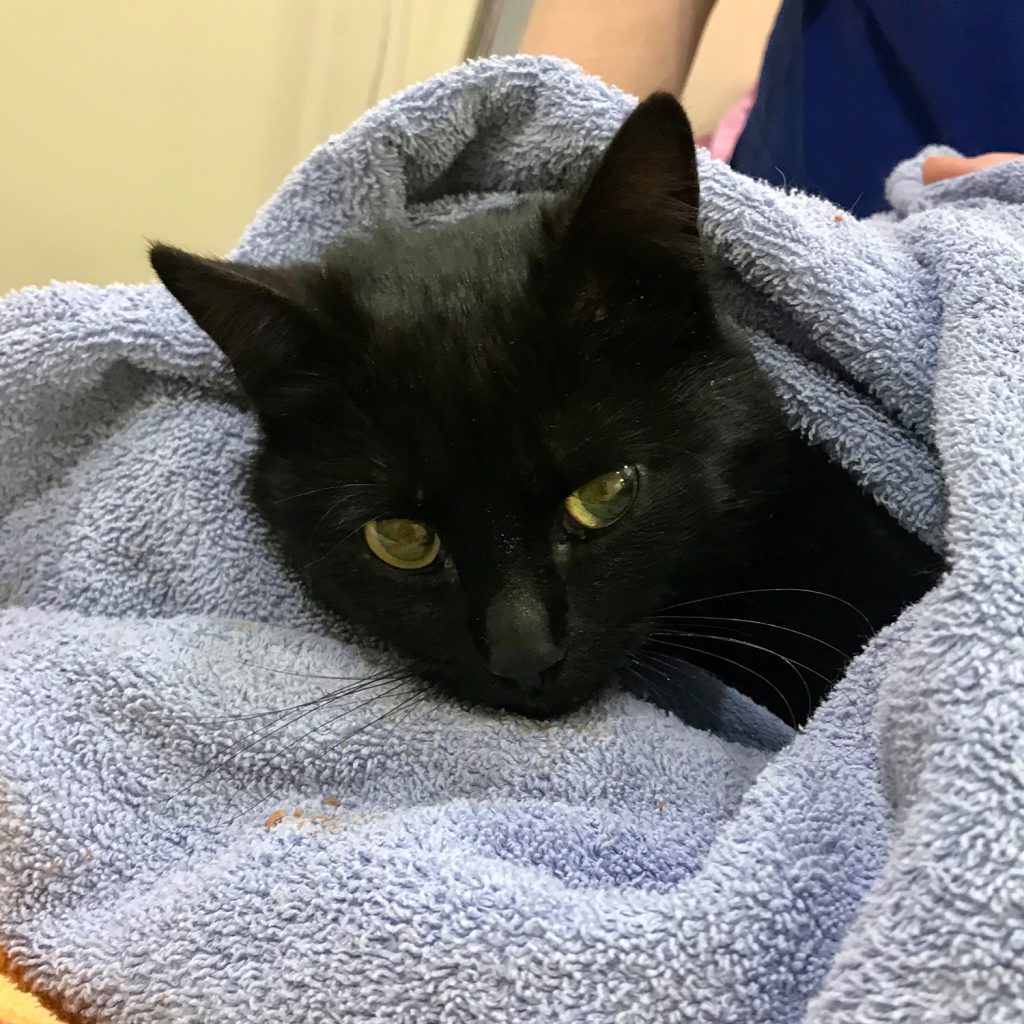 One more cat lady who used to be pregnant as well. She was found on the street with bradycardia and hypothermia and spent more than a week in reanimation. Now she is a mother of 2 beautiful kitties and takes care of Lulu while Lily improves in health.
Olenka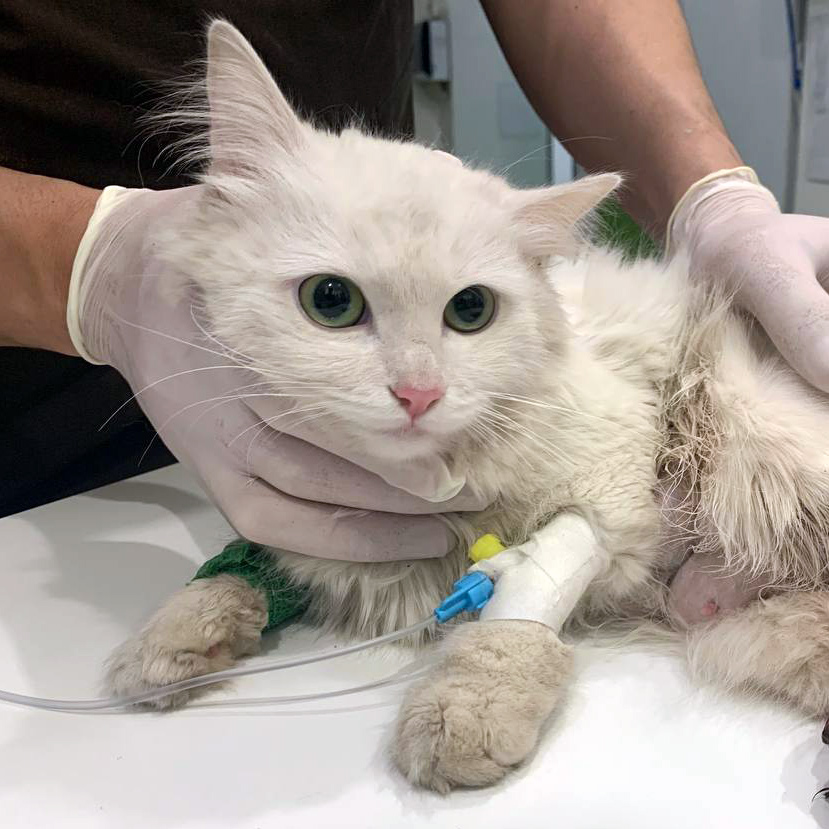 A cat lady without one leg and a complex open fracture. Now she is getting better after the amputation. All those cats got a lot of traumas incompatible with life.
They had to die but they will survive and find the best families ever for a long and happy life together. Normally we are able to cover expenses for more than 70 cats. This spring brings us with sad surprises every day. All the newcomers have critical damages and need to get intensive-care medicine. On one hand it is fortunate that we have already saved more than 400 cats lives and truly know how to do it in the best way. On the other hand we would like to expand the possibilities of help and increase the number of cats becoming in critical conditions.
How can you help?
We will be happy if you can help us with invoice payments for clinics and create some money supply for future newcomers. The world is still a dangerous place for cats. Hopefully, together we can make it better.
---
Котики, які шукають родину